Information & Updates Related to the Coronavirus (COVID-19) Outbreak
January 21, 2022 –
August 25, 2021 –
---
August 20, 2021 –
---
June 1, 2020 –
---
May 26, 2020 –
---
May 20, 2020 –
WOPS School Closure Food Delivery Program extended through June 30, 2020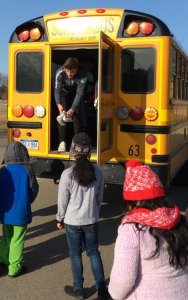 Dear West Ottawa Families:
Please know that we are working hard to continue to support students and families during these uncertain times. One way that we will do this is to provide breakfast and lunch to any district student who may need it. Please see the linked flyer below for the district school closure food delivery program.
Estimadas familias de West Ottawa:
Tenga en cuenta que estamos trabajando duro para continuar apoyando a los estudiantes y las familias durante estos tiempos de incertidumbre. Una forma de hacerlo es proporcionar desayuno y almuerzo a cualquier estudiante del distrito que lo necesite. Por favor vea el folleto adjunto para el programa de entrega de alimentos del distrito escolar.
WOPS school closure food delivery flyer – Updated May 20, 2020
---
May 18, 2020 –
Bittersweet time as this week traditionally marks the graduation celebration for our seniors, Class of 2020 broke the district's record for scholarships earned, senior festivities, plans for the 2020-21 school year remain unknown, and the new Bookmobile
---
May 11, 2020 –
Several weeks into remote learning, planning underway for 2020-21 school year, extension of the Governor's Stay Home/Stay Safe Executive Order until May 28, and the unknown impact of COVID-19 on schools
---
May 4, 2020 –
Teacher Appreciation Week, update on Mobile Wi-Fi Hotspot Program, and mental health resources during these difficult times
---
April 27, 2020 –
A few weeks into remote learning, May 4-8 Teacher Appreciation Week, and the launch of our Mobile Wi-Fi Hotspot Program
---
April 8, 2020 –
Memo to Staff regarding Executive Order No. 2020-35 (Redeploying Staff)
---
April 2, 2020 –
Transition from face-to-face learning to remote learning
Letter from Superintendent Martin
---
April 2, 2020 –
WOPS Online Student Help Desk Portal
To better serve you, we are changing the way we receive help desk issues. Use the following link to open a help desk ticket for technical issues related to your Chromebook or Google account.
Please fill out the request form accurately and completely. Provide the information as prompted and include a complete description of the issue you are having.
https://wohelp.on.spiceworks.com/portal/tickets
---
March 23, 2020 –
Memo to Staff regarding State of Michigan Executive Order No. 2020-21
WOPS staff designated as necessary to conduct minimum basic operations
---
March 13, 2020 –
Preparations Underway Based on the Governor's Order to Close all K-12 Schools
Based on Governor Whitmer's order to close all K-12 schools, West Ottawa Public Schools will be closed starting Monday, March 16.  Due to Spring Break, we will not reopen until Monday, April 13.
Preparations are underway for lunch availability for students enrolled in the free and reduced lunch program during the closure.  We will have additional information regarding such preparations and school closures shortly and will alert families once plans have been finalized.
We understand this is a difficult situation filled with uncertainty.  As such, we appreciate your patience at this time.
Thomas K. Martin
Superintendent of Schools
---
March 12, 2020 –
Message from the superintendent about how the District is preparing to slow the spread of COVID-19
Message regarding spring Parent Teacher Conferences:
In accordance with the recommendations provided by the Health Department to slow the spread of COVID-19 in Michigan, specifically the following addressing large gatherings,
Cancel or postpone large gatherings, conferences and sporting events (e.g. events with over 100 people)
We are going to be postponing Spring Parent Teacher Conferences.
The following message was sent to our families:
"Dear Parents,
Due to recommendations from the Health Department regarding the Coronavirus, we are officially postponing Spring Parent Teacher Conferences for all grades K-12. We will follow up with further communication at a later date with the hope that they will be rescheduled in the future. Please continue to monitor your email and Infinite Campus for future communication."
In order to preserve the time needed for the future re-scheduled parent teacher conferences, K-8 staff are dismissed with students for the half day. Teachers plan on having school tomorrow.
Thank you for your patience and flexibility as we work through this ever-changing situation.
Tom
Superintendent of Schools
---
March 11, 2020 –
Letter from the superintendent
---
March 2, 2020 –
Letter from the superintendent
Related Articles
News & Updates