WOPS
The Superintendent's Office
Thank you for visiting West Ottawa Public Schools' website. I hope you find it informative and easy to navigate. Our goal is to provide you all of the information you need, whether you're currently a part of or are considering joining the West Ottawa family. I invite you to take a few minutes to visit the website and learn more about West Ottawa Public Schools. West Ottawa strives for excellence in everything we provide for our students. From our award-winning academics and arts to the International Baccalaureate program; from our Spanish Immersion to our many Advanced Placement offerings, dual enrollment, and highly awarded performing arts program; West Ottawa spares nothing to provide the very best learning opportunities for all students. Our goal is to prepare our students to be College, Career and Life Ready! Thank you for taking time to visit our website. Please contact us with further questions or concerns.
Sincerely,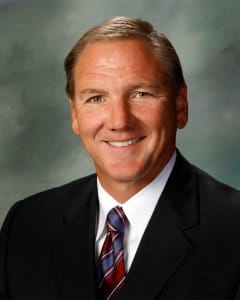 Thomas K. Martin
Superintendent of Schools
West Ottawa Public Schools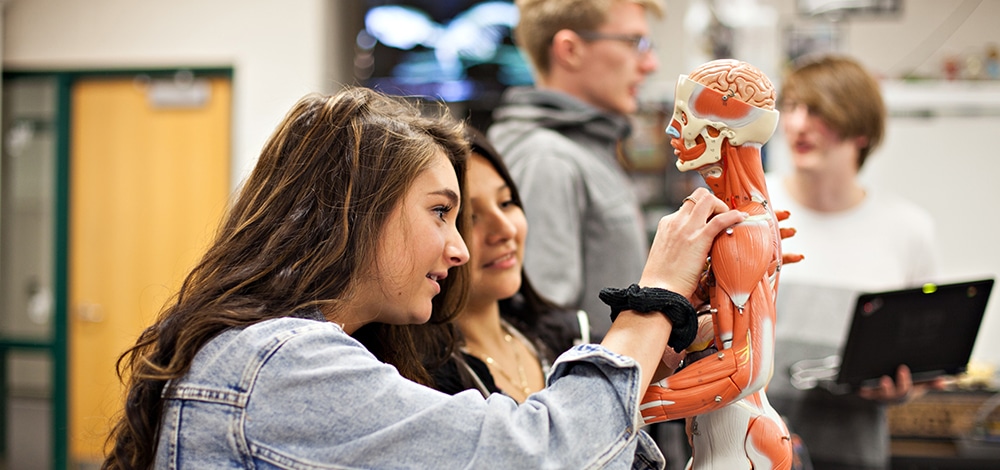 Letter from The Superintendent
June 2020
Dear Friends:
While we have entered phase four in Governor Whitmer's reopening plan for the state of Michigan, and it's great to get out and take advantage of all our area has to offer, the health and well-being of our community's children will remain our primary concern. Thus, I would encourage families to continue practicing social distancing as a precautionary measure against the spread of COVID-19.
In the fight against the spread of COVID-19, West Ottawa Public Schools was happy to serve as a testing site on June 6 and 7 in partnership with the Ottawa County Department of Public Health. More than 1,300 tests were conducted over that weekend. Results of these tests will be shared in the coming days by the Ottawa County Department of Public Health.
With the continued reopening of our state, we have decided to move forward with our summer athletic conditioning program, following strict safety guidelines by the National Federation of State High School Association (NFHS) and the Michigan High School Athletic Association (MHSAA). Students will have their temperature scanned upon arrival and equipment will be cleaned with disinfectant wipes before and after each use. Through the first portion of the workouts, which began June 8, coaches will be working with student athletes on functional movement and preparing for a gradual ramp up of strength. Please know that we will be vigilant in maintaining proper social distance protocol throughout these workouts.
In addition to opening up for our athletics program, I'm pleased to share with the community that we are moving forward with a more formal in-person graduation celebration for our seniors – including the first graduating class from our Spanish Immersion program – at 6 p.m. on Thursday, June 25, in the Stadium parking lot. We are so very proud of all of our seniors and look forward to joining together to honor their hard work and contributions to our school community. We will provide more information on the ceremony in the coming weeks.
Due to the pandemic, we postponed our May 5 ballot initiatives. I want to remind our community that these two ballot initiatives will be on the August 4 ballot – one focusing on the operating 18 mills renewal and the other on the district .3 mills sinking fund. Additional information on these initiatives will be provided well in advance of voting. In the meantime, please be advised that absentee ballots will be available by June 20. If you need an absentee ballot, please reach out to the Ottawa County Board of Elections.
Our last official day of school was Friday, June 5. What it may have lacked in energy – without our children and teachers in classrooms – it made up for in poignancy, as it served as a reminder of all that we have been through these past few months and what lies ahead. I will not soon forget how our school community came together to support our children in a time of crisis—how community volunteers and our food service team have provided more than 260,000 meals since March or how the district team seamlessly rolled out a distance learning plan well before the state-mandated deadline in April. There is so much to be proud of at West Ottawa Public Schools, as can be seen in this video featured on the district's social media channels: https://bit.ly/37p4I2A. Thank you to all who stepped up and stepped in to help out.
We will continue our WO mobile food delivery through the end of June. Starting July 1 and running through August 28, food distribution will be available for children 18 and under, as well as any adult with special needs under age 26, through the Meet Up and Eat Up program. For more information on this program, visit https://www.westottawa.net/wops-food-service/.
I wish I could provide a more definitive answer to what next fall will look like, but we are waiting for further guidance from the Governor's Office. The Governor has selected a committee of 16 volunteers from around the state to develop a return to school plan. We hope to have that plan by the end of June.  Until then, we continue to plan a framework for options, such as totally remote, a hybrid of half remote/half in classroom attendance and, or course, full attendance in the classroom. Until we receive further guidance, we will continue to work with our local superintendents and health officials on possible scenarios.
Again, thank you for your continued support in preparing our students to be College, Career and Life Ready.  I hope you have a safe and healthy summer.
Sincerely,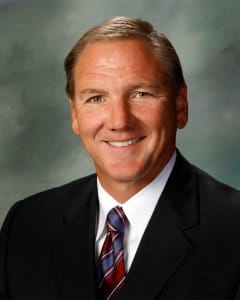 Thomas K. Martin
Superintendent of Schools
West Ottawa Public Schools