WOPS
The Superintendent's Office
Thank you for visiting West Ottawa Public Schools' website. I hope you find it informative and easy to navigate. Our goal is to provide you all of the information you need, whether you're currently a part of or are considering joining the West Ottawa family. I invite you to take a few minutes to visit the website and learn more about West Ottawa Public Schools. West Ottawa strives for excellence in everything we provide for our students. From our award-winning academics and arts to the International Baccalaureate program; from our Spanish Immersion to our many Advanced Placement offerings, dual enrollment, and highly awarded performing arts program; West Ottawa spares nothing to provide the very best learning opportunities for all students. Our goal is to prepare our students to be College, Career and Life Ready! Thank you for taking time to visit our website. Please contact us with further questions or concerns.
Sincerely,

Thomas K. Martin
Superintendent of Schools
West Ottawa Public Schools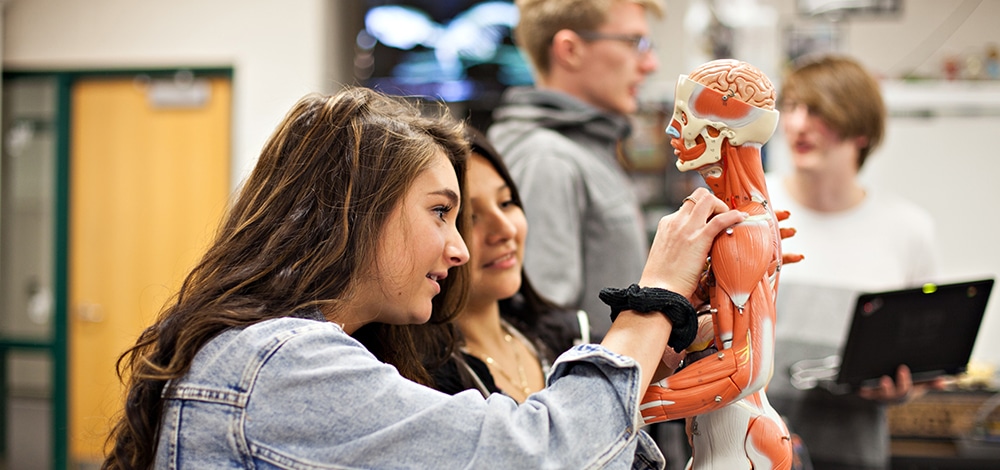 Letter from The Superintendent
June 2019
Dear Friends:
SUBJECT:  Congratulations to entire West Ottawa K-12 team
We have extended our congratulations to the entire K-12 team of support staff and teachers for helping the 2019 group of seniors grow and achieve. All of the hard work with these students over the past 13 years has definitely paid off. Listed below are their academic and extra-curricular accomplishments:
508 graduates
15 Valedictorians (4.0 GPA)
Top Academic Scholar Valedictorian Derek Maas earned a full ride to Alabama with his record score of 982 (Derek broke the previous record by almost 40 points)
10 Salutatorians (3.99 GPA)
155 grads finished with a 3.5 or higher (Gold Cord)
99 grads entered the National Honor Society (3.5 overall GPA)
75 grads earned 750 or more points in our Scholar Rank system (points are based on GPA, AP, IB, Early College courses, and SAT scores)
20 Seals of Biliteracy
12 seniors going into Early College in the fall: They will enter 13th year at WOHS and upon completion of their Early College program, they will have either earned an Associate's Degree or up to 60 transferrable credits to a 4-year college.
19 military enlistments, including:

7 Marines
4 Air Force
4 National Guard
3 Army
1 Navy

Advanced Placement (AP)

 450 students (9-12) sat for 780 AP exams
 21 seniors received the AP Scholar award (based on Junior year test results) – scores of 3 or higher on 3 or more AP exams
 10 AP Scholars with Honors – average of 3.25 on all AP exams taken and scores of 3 or higher on 5 or more exams
 14 AP Scholars with Distinction – average of 3.5 on all AP exams taken and scores of 3 or higher on 5 or more exams
 2 National AP Scholars – average score of at least 4 on all AP exams taken and scores of 4 or higher on 8 or more AP exams

International Baccalaureate (IB)

45 students (Juniors and Seniors) sat for 202 IB exams
 8 seniors are candidates for the IB Diploma

5 National Merit Finalists
4 National Merit Scholarship Recipients (Top 1%) (new record)
$4.5 million in 1st year college scholarships
$15.1 million in total renewable scholarships
236 first generation college-goers (new record)
West Ottawa art students have won top honors in every regional, state and national competition, from gold keys to national gold medals, to the Governor's traveling show, to Congressional competitions.
Senior journalism students racked up accolades this year with 1 silver key award, 2 gold key awards and 1 national silver medal as recognized in the Scholastic Art and Writing competition.  In the Michigan Interscholastic Press Association Competition, senior awards included: six 1st Place, two 2nd Place, three 3rd Place and three honorable mentions.
The senior led Robotics team celebrated its 25th anniversary season as the most veteran team in the state of Michigan by collecting 64 awards including an Imagery Award at the West Michigan District, a Chairman's Award at Lake Superior State University and the Excellence in Engineering Award at the Michigan State Championship.
The senior-led West Ottawa High School Bands received 129 First Division medals at State Solo & Ensemble, Jazz 1 received first division ratings at the State Jazz Festival for the 8th year in a row.  Marching band, symphony band and wind symphony all received first division ratings at their respective district festivals. The senior-led West Ottawa Choirs received Division 1 excellent ratings at district and state choral festivals and district and state solo and ensemble festivals.
The Michigan Youth Arts Festival was represented with West Ottawa High School band students, WO Vocalaires and art students.
The senior-led girls' cross-country team finished top 10 in the state. A senior-led girls' swim team was crowned OK Red champions. The senior boys swimmers never lost a dual meet or invitational during their four years, won their 6th straight OK Red title and capped off their careers with a State Championship this winter.  The senior-led girls' tennis team won their second straight regional championship, third straight OK Red title and have qualified for the state finals all four years.
CTEE students in the Class of 2019 were responsible for the organization's largest-ever single shipment of computers to West Africa in its 20-year history, by sending over 800 stations.
In its four years, Dance Marathon raised a staggering $107,973 for DeVos Children's Hospital.
This senior class helped push the West Ottawa High School Purple Out total to over $200,000, the first high school to reach this status.
56 seniors served as LINKS and provided support for their peers.
Senior Survivor raised a record $29,499.
The first annual cultural festival was organized and hosted by the Class of 2019.
Senior drama students had us singing Summer Lovin in the fall and had us trying to figure out who did it in the winter.
It's an exciting time to be a part of the West Ottawa Public Schools community. We are grateful for the continued support you provide the district and look forward to working closely with you, our partners in the education of West Ottawa's children.
My Best,
Thomas K. Martin
Superintendent of Schools
West Ottawa Public Schools