WOPS
The Superintendent's Office
Thank you for visiting West Ottawa Public Schools' website. I hope you find it informative and easy to navigate. Our goal is to provide you all of the information you need, whether you're currently a part of or are considering joining the West Ottawa family. I invite you to take a few minutes to visit the website and learn more about West Ottawa Public Schools. West Ottawa strives for excellence in everything we provide for our students. From our award-winning academics and arts to the International Baccalaureate program; from our Spanish Immersion to our many Advanced Placement offerings, dual enrollment, and highly awarded performing arts program; West Ottawa spares nothing to provide the very best learning opportunities for all students. Our goal is to prepare our students to be College, Career and Life Ready! Thank you for taking time to visit our website. Please contact us with further questions or concerns.
Sincerely,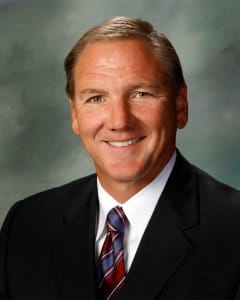 Thomas K. Martin
Superintendent of Schools
West Ottawa Public Schools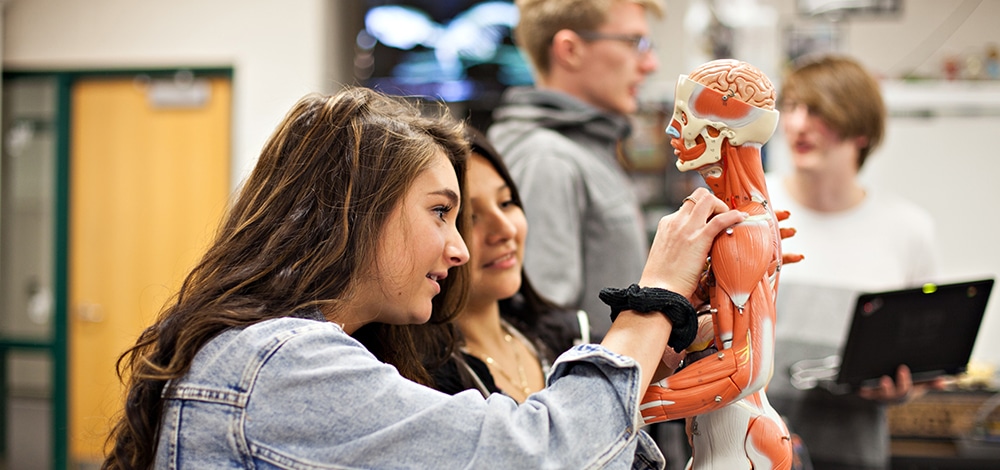 Letter from The Superintendent
September 11, 2020
Dear West Ottawa Families:
It's been great having our students back at school whether it be in-person or online. While this was unlike any other start of the school year, the energy and excitement on our campuses and in our classrooms were immeasurable.
Given the circumstances surrounding this year's return to school, I wanted to take a minute to thank our students, parents, teachers and staff for the successful reopening of our schools. The safety and well-being of our entire school community are our first priorities and the comprehensive safety protocols we put in place over the past several months were followed throughout the district. For that, I am grateful.
Still, what we've learned since the onset of the pandemic is that we must all remain vigilant in our safety efforts. Only by continuing to work together will we be able to overcome the challenges COVID-19 presents. Thus, I urge everyone to continue following the safety measures implemented across our schools. Parents—I encourage you to have conversations with your children about continuing to do their part to stay safe and mindful.
For as long as we are battling the coronavirus, questions and concerns will remain. As a partner in your child's education, we are committed to providing you with timely information regarding the safety of our schools. To that end, we will be providing you with a COVID-19 Dashboard Report each Monday – detailing the number of students and staff confirmed positive as well as students and staff in quarantine. Due to HIPPA (Health Insurance Portability and Accountability Act) and FERPA (Family Educational Rights and Privacy Act) laws, and out of respect to the members of our school community, no personal information will be given. You will receive our first update on Monday, September 14. This update is not meant to alarm you, but to keep you informed and to serve as a reminder of the work that remains in defeating this pandemic.
With all that has taken place since March, our West Ottawa Public Schools team was especially eager to welcome students back so that we could build on the tremendous growth we have seen in the last few years. You will often hear educators remark that school is a marathon, not a sprint, in relation to the importance of measuring student growth across their entire academic career rather than over a short period of time. With a record breaking $16 million in scholarships received by our high school seniors last year, it's obvious that we – students, families and educators – are successfully preparing them to stay in the race.
If the last six months have proven anything, it is that we are resilient. We saw that resiliency during the first week of school and I know that we will see it throughout the rest of the school year. Thank you for your commitment to your children's education and for your continued support of West Ottawa Public Schools. On behalf of everyone in the district, we look forward to another amazing school year.
My best,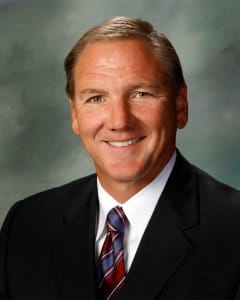 Thomas K. Martin
Superintendent of Schools
West Ottawa Public Schools