WOPS
The Superintendent's Office
Thank you for visiting West Ottawa Public Schools' website. I hope you find it informative and easy to navigate. Our goal is to provide you all of the information you need, whether you're currently a part of or are considering joining the West Ottawa family. I invite you to take a few minutes to visit the website and learn more about West Ottawa Public Schools. West Ottawa strives for excellence in everything we provide for our students. From our award-winning academics and arts to the International Baccalaureate program; from our Spanish Immersion to our many Advanced Placement offerings, dual enrollment, and highly awarded performing arts program; West Ottawa spares nothing to provide the very best learning opportunities for all students. Our goal is to prepare our students to be College, Career and Life Ready! Thank you for taking time to visit our website. Please contact us with further questions or concerns.
Sincerely,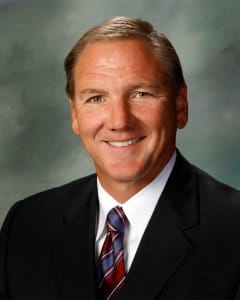 Thomas K. Martin
Superintendent of Schools
West Ottawa Public Schools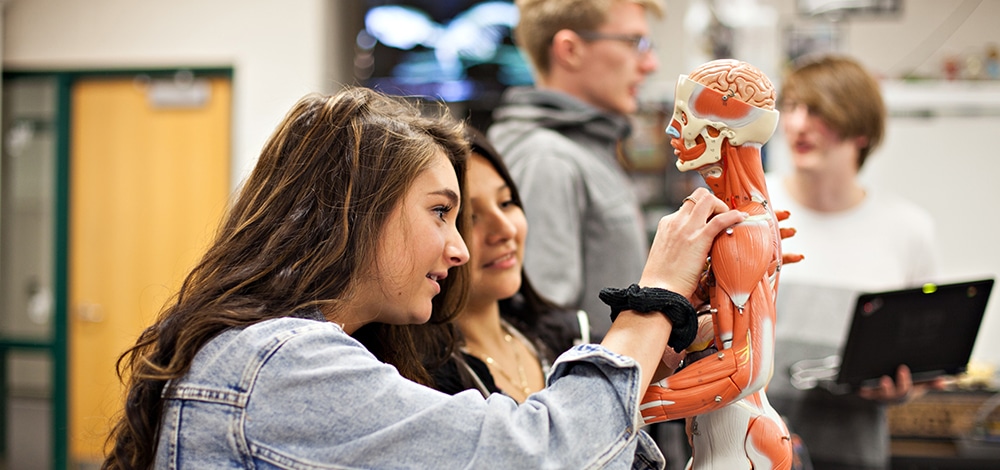 Letter from The Superintendent
April 2020
Dear Families:
I hope this message finds you in good health. As I sat down to write this message, I was reminded of how much has changed in such a short period of time. While so much uncertainty remains, this much is clear: We have a wonderful and compassionate school community which continues to answer the call for support. The work we've accomplished despite the challenges thrust upon us – while often being isolated from one another – continues to amaze me.
Each district newsletter we develop is a celebration of the incredible people and programs associated with West Ottawa. While this edition is different in nature, due to the circumstances, it reinforces how important our staff and the programming they provide is to all of us. Therefore, I hope that the information contained within this newsletter serves not only as a welcome distraction, but as encouragement for each of us to unite to care for our friends, neighbors and loved ones.
During the unexpected closure of our schools, hundreds of volunteers and district employees have spent countless hours assembling vital food supplies for delivery to our families daily and developing academic resources to help our students continue their progress. On the latter point, thanks to the support the district has received from the community during the most recent bond referendums, we have been able to shift fairly seamlessly to distance learning through our 1:1 Chromebook program. While the Chromebook program has been available in grades 6-12 since 2016, we recently distributed almost 500 Chromebooks to elementary school families. Because of your commitment to the community's children, our students are able to access the learning resources they'll need to continue their development for the rest of the school year. The district's remote learning plan can be found on our website – www.westottawa.net (click on the blue "announcement" bar at the top of the page).
I realize that many parents are working from home while helping their children with schoolwork, and I recognize this can pose a challenge. However, I hope for many it represents an opportunity to become even more engaged in your children's education – and that can have a tremendous impact on their success moving forward. On behalf of the District, I cannot thank you enough for your commitment.
Updates related to COVID-19 have understandably dominated our conversations and impacted many of our areas of focus. To that end, I'd like to update you on two initiatives that are critical to the district and the community.
First, given your ongoing support to improvements across the district, I wanted to keep you apprised of the work under the bond initiatives the community approved last year. Planning and design continue on our stadium and Performing Arts Center and both projects remain on schedule thus far. Work is also on schedule on the secure entrance and restroom improvements at Sheldon Woods Elementary, as well as the addition of two classrooms and conversion to geothermal heating at Pine Creek Elementary. Those improvements should be completed in time for the first day of the new school year, pending any potential delays resulting from our current situation. Finally, while demolition on the sixth-grade wing is complete at Harbor Lights Middle School, work has been put on hold until the "Stay Home, Stay Safe" executive order has been lifted. We know how important these improvements are to our students and staff and we are committed to expediting their completion.
Second, after weeks of discussion and in light of the health risks surrounding COVID-19, the Board of Education has decided to postpone the ballot initiatives originally set for May 5 to August 4. Information regarding the ballot initiatives will be provided well in advance of the vote in August. We apologize for any inconvenience, but the health and well-being of our community is our first concern.
I want to thank you again for the patience you have demonstrated over the past several weeks and would ask for your continued understanding as we implement the remote learning plan. I am honored to be your superintendent and grateful to serve West Ottawa Public Schools. Please stay safe and healthy.
My best,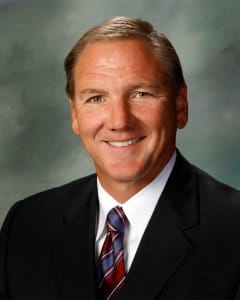 Thomas K. Martin
Superintendent of Schools
West Ottawa Public Schools