Meet
Mrs. Rios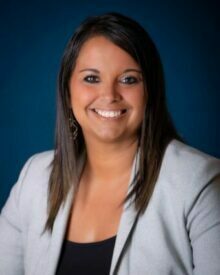 Pine Creek's beautiful, wooded campus is centrally located within the West Ottawa district.
Pine Creek is unique within West Ottawa Public Schools in that we house both a kindergarten through fifth grade program and an Early Childhood Center. We are home to approximately 400 students. Our devoted and caring staff members make student learning their number one priority.
We value educating the "whole" child, so preschool through 5th grade students benefit from daily specials classes, including art, music, Spanish, technology and physical wellness.
We also enjoy the services of a school psychologist, school social worker, EL teacher, school nurse and two speech and language pathologists. The Early Childhood Center serves children ages 3-6 and programming includes Young Kindergarten, Great Start Readiness Preschool and Early Childhood Special Education.
Thank you,
Jessica Rios
Principal
Pine Creek Elementary
News & Updates